A Perfect Place for Paws.
With space to play inside and out, quiet areas, comfy sofas your dog will feel right at home.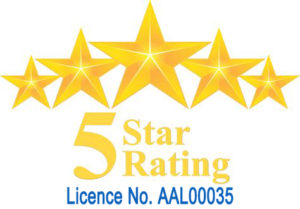 A warm welcome to Woofy Warehouse, the Fylde Coasts first and only fully licensed purpose built dog day care facility, a fully family run day care facilty for dogs where we work hard and play hard, located in Poulton Le Fylde just outside Blackpool.
Your dog spending time at Woofy Warehouse should initiate a life-long love of learning, development and social skills.
We encourage them to develop… abilities such as social interaction, exploration and investigation, and above all having fun doing so.
So why choose day care for your dog?
Increases mental and physical stimulation…
Relief of boredom, separation anxiety and destructive behaviour at home…
Provides regular exercise to maintain healthy weight…
Improves social skills with other dogs and humans…
Relives guilty feelings about leaving your dog at home alone…
Dogs return home tired, content and ready for some peace and quiet, with no need for a long walk after a long hard day at work…
All for the dogs
The Main Play area
Our spacious, well ventilated open play area is equipped with lots of toys, tunnel, house, ball pool and even a trampoline to keep your dog entertained. Also having some elevated areas for dogs to climb up on and look out over the area. Most importantly your dog will have the freedom to run with the pack and let off steam in a safe, fully supervised environment. We also provide rest cabins in the main area for the odd timeout where dogs can rest but still watch the action.
The Outdoor Area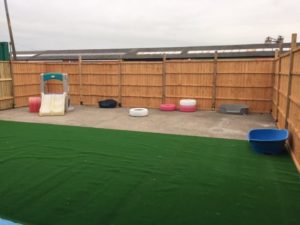 Our spacious outdoor area is directly off our main area complete with its own artificial grass area to save mucky paws and coats, also is full of toys and beds to relax in the sun on sunny days. Complete with ball, pool climbing entertainment and on those hot sunny days a paddling pool for the dogs to cool down in and have some fun.
The Calm Room
All dogs need to rest and sleep for some parts of the day and this cosy zone is ideal for a snooze away from the play, fully carpeted with luxurious large dog beds and come comfy couches for the dogs to sit and relax, comes complete with a large screen TV to make it a real home from home.
For People Visiting/Attending the facility
We have a modern and comfortable reception area where you and your dog will receive a friendly welcome. For potential customers we have an area where the main play area can be viewed without disturbing the guests! We have a fully secure drop off area location outside the main reception area, along with dedicated parking facilities for all guests.
We can currently offer a pick up and drop off service within 3miles for an additional fee, very limited slots available, advance booking necessary. Fully DBS cleared and full insurance key cover.